Lose Weight, Save Time AND Money!
Weight loss can often be a costly endeavor, and usually goes hand-in-hand with tasteless meals that take way too much time to prepare. The ones that claim to be "quick and easy" come out of a box in your freezer, and honestly, how healthy can that frozen box really be? There is an answer out there, and it's a delicious one; Herbalogica Nutritional Shakes.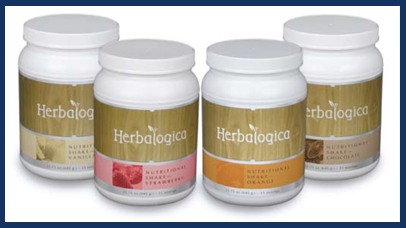 Your immediate reaction is to roll your eyes. Typical nutritional shakes taste something like cardboard sprinkled with lies – believe me, I know because I've tried them.  Who hasn't? Herbalogica's Nutritional Shake is a bit of deliciousness in four satisfying flavors: strawberry, vanilla, orange cream, and (my favorite) chocolate.
Lose Weight. It's totally possible, and it tastes fantastic in the process.  Each Herbalogica Nutritional Shake, no matter the flavor, is only 180 calories or less and can be a complete meal replacement or a delicious snack, depending on your Club Reduce Salt Lake City Weight Loss Program. The foundation of any program is complete and healthy nutrition. Herbalogica Nutritional Shakes are packed full of 26 essential vitamins, digestive enzymes, amino acids and protein, just to name a few. Not to mention, each shake is soy, lactose and sugar free. Losing weight and eating right can have a taste.
Save Time. No microwave needed and the only thing you'll be reaching into your freezer for is some ice. Herbalogica Nutritional Shakes mix with cold water instantly so they can be ready whenever and wherever you need them. If you're not in a hurry, grab your blender and throw in some ice for a thicker texture.
Save Money. The average cost of those frozen boxes start around $10 and go up from there.  And again, nothing healthy can come from an ice-encrusted cardboard box you pull from your freezer. Each Herbalogica Nutritional Shake costs only $3.00, a price your wallet will be happy with. Mine sure is.
There is an alternative to costly and tasteless food when you're looking to lose weight and be healthy. I'm a 20-something girl and I know my food, Herbalogica's Nutritional Shake is unlike any other.  I will gladly eat a shake for breakfast, and another as a mid-afternoon snack. Mix in a ripe banana with your chocolate shake and some ice; voila, deliciousness in a glass. Herbalogica's Nutritional Shake is only available at Club Reduce Salt Lake City – come in and try one. I dare you. And if you don't, more for me.
-Lisa, an avid Herbalogica Nutritional Shake-aholic

Tags: club reduce, club reduce salt lake city, herbalogica, weight loss, weight loss salt lake city, weight loss utah